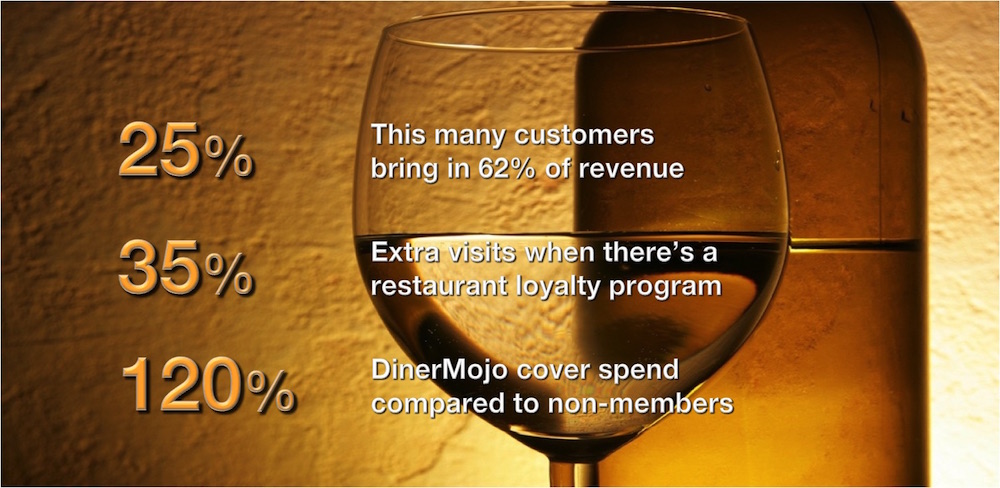 Based on studies by Bain & Co. and Harvard University together with actual data from DinerMojo
Loyalty
25%

of your customers bring in

62%

of your revenue

Wow!

And that's not all by a long shot... studies by well-respected think tanks like Bain & Co., Harvard University and many others show huge benefits for restaurants with loyalty schemes. A 2014 Deloitte study discovered that 86% of people would join a loyalty scheme offered by the restaurant they visited most often.

Imagine that: 8 out of 10 of your customers join up and then all of this comes into play...
Our experience with DinerMojo in a real restaurant situation
Over the past couple of years we've seen this play out at DinerMojo restaurants so have seen first hand that these aren't just a bunch of figures generated by think-tanks that don't have any bearing in the real world. For example, we really do have the evidence now that DinerMojo members spent almost 20% more per head than non-members at the same venues.